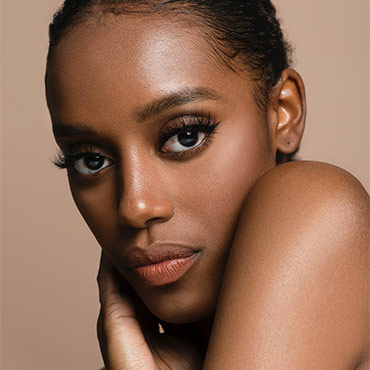 Created Date: 18 Jun
0 Comments
THE PERFECT RED LIP
Step 1: Liner
When dealing with red lipstick, using a lip liner is vital to ensure you get that perfect crisp outline with no bleeding and a beautifully plumped pout.
Using Everlasting Lip Liner in #92 Iconic Red outline the lips using small feather like movements. This style of application helps to avoid a super harsh and obvious outline.
Then go on to fill in approximately half of the lips with the liner. This will create a nice base for the lipstick to give it extra staying power and to add another layer of colour intensity!
Step 2: Lipstick
Now for the main event! Open up the coloured end of the Everlasting Lipstick in #31 Royal Red tube and start applying the super rich, long-lasting colour across the lip.
Use a lipstick brush as our makeup artist does, or just use the wand itself. It's up to you, but be careful to stay within the lines!
Skip the gloss layer for a super matte 90s finish as our model shows here, or slick a layer on for a super shiny pout !
Step 3: Bold Your Eyes
Complete your look by using a light shade from our new FLAIR EYESHADOW PALETTE and add some several coats of EXTREMITY mascara for an extreme full-volume effect.